OUR ROOTS
Artisan Elements was born from her parent company In Home Services.  IHS has been designing and creating custom kitchens and bathrooms in the greater Atlanta area for the last 30 years.  We took that experience and added a skill set and product line that truly sets your kitchen, bathroom, or outdoor living space apart from anyone else in the area.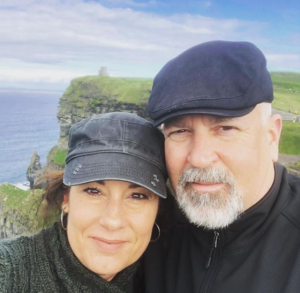 OUR STORY
In 1989 I moved my young, growing family to Marietta, GA.  I saw this as a great place to raise my family and continue to hone my craft.  Atlanta has been very good to us as a family and as a business.  After moving here, my wife and I added two more children to our family of four.  We also added to our business family with some young men that have now been working and creating with us for over 18 years.
Having spent several years as a  remodeler in the greater Boston area, it was natural to start a design and remodeling firm specializing in kitchen and bath remodels in Atlanta.  In Home Services (IHS) has remodeled hundreds of kitchens, bathrooms, and basements in the greater Atlanta area over the last 28 years.  We boast national certifications in tile installation, an unheard of 15 year warranty, and an ability to design truly unique spaces.
Around 2010 I was introduced to artisan concrete through a client that requested concrete counter tops.  Having years of experience working with tile mortars, thin sets and grouts, all made with concrete, I felt up to the task and took on the project.
Well, I fell in love with concrete.  I quickly found that at age 45 I had found my true passion and calling in life.  I was going to create beauty out of the ordinary.  I was going to create art from a bag of cement and sand. I was going to create truly artisan features for the spaces I have been so passionate about throughout the last 30 years.  The passion and company have grown to what it is today, and I take great pride in creating custom pieces for you and your family to enjoy for years to come.